2023 April Seniors Team Classic – At Gold Coast!
The 2023 April Seniors Team Classic dates have been announced, March 30th – April 7th, 2023 at Gold Coast. Brochure and more info coming soon, keep checking back for further updates.
April Seniors Team Classic Oil Pattern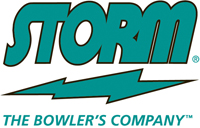 Storm, the Presenting Sponsor, will be offering 2 balls at a great discount for contestants only.
The balls will be announced shortly.
Thanks for joining us!
Greetings from Las Vegas!
In these often changing and confusing days, we will do our best to keep everyone informed of the latest protocols for Las Vegas and Orleans Hotel, Casino & Bowling Center.
We will do that with emails so if you are not on our email list, let us know. You can also follow those protocols in our local Las Vegas news outlets.
As of today, they have announced that positive COVID cases have gone down as well as hospitalizations. But keep informed and be prepared for any changes.
Given those circumstances, here's our advice if you are interested in coming.
You should be flexible in your travel plans. Book your airfare directly with an airline that has a refund policy and avoid 3rd party companies that are cheaper but don't offer refunds.

Make sure your hotel offers refunds within 48 hours of your trip. Again, 3rd party companies don't always offer refunds. Orleans is offering discounted rooms Saturday through Saturday if booked by March 2.

High Roller will refund your entry fee upon request with 24 hours notice of your bowling time if you change your mind about attending.

There will be limited lanes for the Sweepers and No Tap. We suggest you enter those prior to arrival as it is possible they may be filled due to having less lanes to use. Those entry fees are fully refundable with 2 hours prior notice.

Smoking in the bowling center is allowed only in the Bar area.