Record-Setting events coming up!
February 16, 2022 – Greetings from Las Vegas!
The upcoming April and August events will be the largest ever! With more than 300 teams, the Senior Team event tops the 180 teams we had in 2019. The August event, with 1,260 teams, will be the largest tournament ever staged by High Roller with over 5,000 entrants!
Mask Mandate eliminated – As of February 9, the State of Nevada cancelled the mask mandate. They also stated that is subject to be changed back if numbers go the wrong way so if anything does change we will let you know by email.
Please get your teams in! – If you have team reservations and haven't submitted your teams yet, you might lose them to the Stand By list. Both April & August have filled squads and long Stand By lists of paid teams.
Get your confirmations online! – In both tournaments, if your team is completed with all applications and entry fees, you can view and print your confirmations and schedules at www.high-roller.com by going to the page Your Personal Confirmation Here!
Dress code! – For both tournaments, dress is casual but respectable towards other contestants, spectators and sponsors, including shorts and hats.
Reminder! – For both tournaments, our hotel room block will most likely fill so make those reservations soon too!.
Want to bowl? – We always have some teams that need an additional player so if you don't have a team but want to bowl, let us know at info@high-roller.com.
3 days added, March 30, 31 & April 1 for squads F & G plus Sweepers and No Tap on those dates

CORRECTION ON ADDED SWEEPER DATES – Wed, March 30 6pm No Tap, Friday, April 1 6pm Handicap & Scratch Sweepers. There are no Sweepers scheduled on Thursday, March 31

REMINDER – Sweepers and No Tap scheduled for April 4 – 7 have limited lanes and most likely will fill with prepaid entries before we start the tournament on March 30
All squads are totally filled and we added Squad 21 which is also filled. We still have a Stand By list with over 100 teams waiting for a spot.

We informed Squad Organizers back in December that in March they could lose their spots to the Stand By list for any filled squad so we urge you to get your teams submitted.

Along with the new Squad 21, we added a Handicap & Scratch 5-Gamer on Tuesday, August 23 at 9am & 4:30pm and also a No Tap at 1pm.

Teams on Stand By move up quicker if they have submitted their applications and entry fees.
Welcome our Presenting Sponsor – Storm Bowling Products!
Contestants of the March/April Senior Team Classic can buy a Dark Code at a discount. Ball sales and drilling go on sale Tuesday, March 29. Limit one per person.
Celebrate with us Tuesday, April 5 from 6 to 10pm at Orleans in the French Quarter banquet hall!
Live music, complimentary beer, wine & snacks!
For tournament contestants, their guests and invited guests only!
Let us know if you are coming please.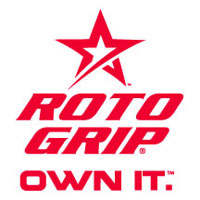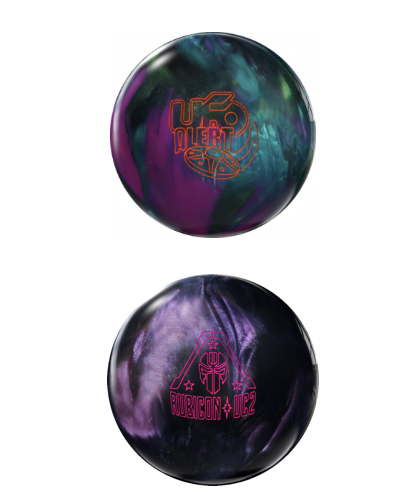 Welcome our Presenting Sponsor!
2 great balls at a military discount! Limit 1 of each and only for tournament entrants.

South Point Hotel & Casino is ready and looking forward to welcoming everyone!
2022 August Military Team Classic Brochure is now available!
Click here for the new brochure, and reserve for your team now! Email info@high-roller.com or call 800-257-6179.
2022 April Seniors Brochure is now available!
Click HERE for the new brochure then reserve a squad for your team now! Email info@high-roller or call 800-257-6179.
Come help us celebrate High Roller's 40th Anniversary! Bowl your Team, Doubles & Singles events and also join us for a cocktail party with live music.
Sign your team up soon as there are limited lanes at Orleans with room for oly 52 teams in most squads. The chances are excellent that this tournament will fill quickly.
Reserve a squad and then submit an application and entry fee for each team member. Maximum team average cap is 840 so please read average rules in the brochure.
Enter online with a credit card by clicking on Enter Tournaments or print an application and mail it in with a check.
REMINDER – when your team has completed their registrations, entry fees and applications, you will be able to view and print your confirmations by clicking on Your Personal Confirmation Here!