We're On For April!
February 22nd, 2021 – Greetings from Las Vegas!
According to the latest regulations announced by the Governor of Nevada on February 11th, occupancy for bowling centers will be increased from the current 25% to 50% effective March 15, assuming the COVID numbers don't increase.
That was some of the good news we needed to go forward with our April 11 – 16 Senior Team Classic! The COVID statistics that everyone watches, positive cases, fatalities and occupied hospital beds have gone down consistently in Las Vegas for the last month.
Following the governor's announcement, we have made an application with local and state authorities to host a "large gathering event," which is required for our tournament to go forward.
We have been told that the application process should take 30 to 60 days. While we are optimistic we will be able to move ahead, it won't be official without that approval – and if we don't have the approval in place by April 2, we will have to cancel and refund all contestants.
Given those circumstances, here's our advice if you are interested in coming.
You should be flexible in your travel plans. Book your airfare directly with an airline that has a refund policy and avoid 3rd party companies that are cheaper but don't offer refunds.
Make sure your hotel offers refunds within 48 hours of your trip. Again, 3rd party companies don't always offer refunds. Gold Coast is offering rooms at approximately $50 per night, plus tax and Resort Fee, Sunday through Thursday if booked by March 6.
High Roller will refund your entry fee upon request with 24 hours notice of your bowling time if you change your mind about attending.
Be prepared for strict Nevada protocols that include masks at all times in the bowling center, temperature checks, social distancing and disinfecting between squads.
Each team will bowl on just one lane and there will be a dark lane on each side. For the following squad, the opposite fresh lane will be used with a dark lane on each side.
Only the scheduled squad will be allowed in the bowling center.
Guests and spectators will not be permitted.
The teams who are bowling will have 15 minutes at the end of their squad to gather their equipment and exit so the next squad can enter. There is a paddock available on the bowling center level to store your equipment.
There will be limited lanes for the Sweepers and No Tap. We suggest you enter those prior to arrival as it is possible they may be filled due to having less lanes to use. Those entry fees are fully refundable with 2 hours prior notice.
The bowling center Snack Bar will not be open.
Smoking in the bowling center is allowed only if the Bar is open and only in that area.
Teams with reservations but have not submitted their applications and entry fees have until March 10. We have teams on standby that have already sent theirs in and are waiting for a spot.
Since there are many leagues that never started this COVID season, and still some states that aren't bowling we have decided NOT to sanction/certify this tournament. This way we won't have to charge those bowlers a USBC Associate Membership fee. However there won't be any Award Scores available.
If you have a reservation and have decided not to attend, please let us know ASAP.Need your schedule? For all completed teams, view your by clicking on Your Personal Schedule/Confirmation Here!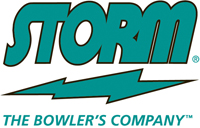 Entering Instructions

We need an application for each bowler on your team. You can find it on the Brochures page.

You can also enter online, quickly and securely on the Enter Tournament page with a credit card or you can mail your application and entry fee with a check to:
High Roller
PO Box 33009
Las Vegas, NV  89133
Columbus Day Senior Teams Classic Postponed Until April 2021.
Brochure for April Seniors Team Classic can be found by clicking here.
We are still conducting our business and the October and other 2021 tournaments are still scheduled.
Info for the 2021 Military Bowling Championships in January can be found by clicking here
2020 August Military Team Classic Cancellation
From Brad Edelman, President, High Roller, Inc.; June 23, 2020 – I am extremely saddened and frustrated to announce that we are canceling the 2020 August Military Team Classic. As in major events across the country, health and financial concerns outweigh any reason to stage what would have been our 13th consecutive year.
This painful decision didn't come without hours and hours and days and days of analyzing, investigating, and soul searching before coming to our very regrettable decision.
The decision was largely based on these criteria:
Worse Case Scenario – Contestants coming from around the country visit many local attractions in Las Vegas. Upon returning to their homes, if anyone gets sick and tests positive for COVID-19, we run the risk of the Plaza being closed by local officials.
South Point management doubts we will receive approval to use all available lanes.
Hundreds of teams have already canceled. Many more are expected.
Hundreds of individuals have canceled leaving those teams incomplete.
Hundreds of other contestants are waiting to see what direction the future of the pandemic takes. Many contestants claim they won't decide until the first week of August. Contestants, staff, venue, and sponsors need more notice about canceling.
The negative prospect of the future of COVID-19 for Las Vegas and the country, as reported by health organizations nationwide.
An increase of COVID-19 positive cases, as reported by many states, some new records.
An increase in the number of states implementing enhanced face coverings regulations.
Financial and unemployment statistics nationwide as many of our cancellations are due to financial reasons.
An important personal factor is knowing that the tournament environment would not be as casual and friendly as we experience each year. We would be dealing with security guards constantly moving crowds, and long lines as social distancing will be enforced.
Contestants will be shown where and when they can be present. Although Security would just be doing their job, that is not the environment we want for our event.
Only contestants would be allowed in the Plaza, no spectators. The previous squad would have to vacate the Plaza.
Everyone has an opinion on these sensitive topics, but this is what has led us to the decision.
CLICK HERE FOR REFUND INFO and New Info about August 2021
Enter a High Roller Tournament today! You can choose to enter online securely by visiting our online entry page, or you can download the appropriate entry form, and fill out and fax w/credit card payment to: 1-888-794-2010.