Latest News for the 65th Annual Military Bowling Championships
January 3, 2022 – Greetings from Las Vegas! We hope everyone had a great Holiday season and we wish you the very best for the New Year!
With just 2 weeks to go, more than 300 teams are registered, and we are looking forward to getting this event on the lanes at South Point. It was hard to cancel in 2021 and we are glad that so many teams are returning.
To answer the most asked questions –
First – On Friday, July 30, 2021, a mask mandate was initiated in all public indoor areas of Nevada. Our August Military Team Classic bowled through that mandate with a record number of teams.
Recently, certain counties of Nevada lifted those restrictions but not Clark County where Las Vegas is located.
There is still a mask mandate in place in Las Vegas and based on recent news from the Governor's office, it appears that will not change any time soon. We are aware that other events may not be following protocols to the letter but we have been asked to and will comply.
That mandate is for all indoor public areas and of course that includes the bowling Plaza and the Bowling Center. Local Las Vegas authorities have committed to enforcing the mandate.
Second – As in all other areas, COVID spikes have hit Las Vegas. For information on local numbers we suggest you Google local Las Vegas news websites. We all know from 2020/21 how quickly things change so mentioning anything here doesn't do any good since it can change tomorrow.
Third – We have been asked what happens if your flight gets cancelled and you can't make your scheduled squad. That is another recent development that the entire world has been fighting through. Not much to do on our end other than ask that you notify us as soon as possible. Of course, refunds are automatic if you cannot come.
We are not in the Governor's loop and not privy to any information until it is released publicly so we will stay in touch again via email should anything new need to be announced.
With that said, we are very excited and can't wait to see everyone that we missed in 2021! It will be great to get all these teams on the lanes and celebrate one of the most prestigious events anywhere in bowling – the 65th Military Bowling Championships!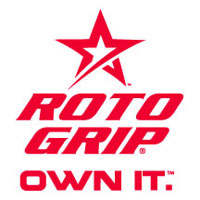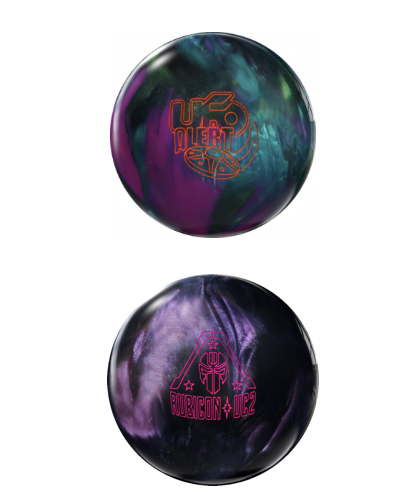 Welcome our Presenting Sponsor!
2 great balls at a military discount!  Limit 1 of each and only for tournament entrants.

South Point Hotel & Casino is ready and looking forward to welcoming everyone!
2022 August Military Team Classic Brochure is now available!
Click here for the new brochure, and reserve for your team now! Email info@high-roller.com or call 800-257-6179.
2022 April Seniors Brochure is now available!
Click HERE for the new brochure then reserve a squad for your team now! Email info@high-roller or call 800-257-6179.
Come help us celebrate High Roller's 40th Anniversary! Bowl your Team, Doubles & Singles events and also join us for a cocktail party with live music.
Sign your team up soon as there are limited lanes at Orleans with room for oly 52 teams in most squads. The chances are excellent that this tournament will fill quickly.
Reserve a squad and then submit an application and entry fee for each team member. Maximum team average cap is 840 so please read average rules in the brochure.
Enter online with a credit card by clicking on Enter Tournaments or print an application and mail it in with a check.
REMINDER – when your team has completed their registrations, entry fees and applications, you will be able to view and print your confirmations by clicking on Your Personal Confirmation Here!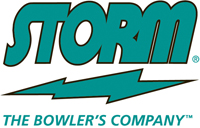 Join us for cocktails and live music Tuesday, April 5 from 5 to 10pm!
COVID News in Nevada – Mask Mandate is Back
Nevada's Governor Sisolak announced that starting Friday, July 30, Nevada will follow CDC recommendations and a mask mandate will be enforced for everyone in indoor venues. That includes bowlers when on the approach. Click on the links below to follow the latest news about Nevada COVID protocols and alerts.
https://www.fox5vegas.com/coronavirus/
https://www.8newsnow.com/coronavirus/
Other news is available daily by Googling COVID in Las Vegas.
A Record Number of Teams Are Registered!
August 28, 2021 – Although we won't fill the 1,200 team maximum, this will be the largest ever!
In 2019, 1,001 teams took part in a record-setting event and we are expecting a larger field, perhaps as high as 1,100 teams!
The Latest News
We are pleased to introduce Rick Ramsey, joining our staff with the position of overseeing competition. Many tournament bowlers know Rick from his current position of Tournament Director of the BTM that runs concurrently with the USBC Open Championships. Many know Rick from his days of Tournament Director of the PWBA.
From Rick, "I am looking forward to joining the High Roller team for the August Military Team Classic. I had the pleasure of bowling many of the High Roller events and have always respected the Edelman family for putting on wonderful events and consider it an honor to work with Brad, Chet , Wendy and their staff."
Sweeper Sidepots
Many bowlers enter the Optional bowling events that take place in the Bowling Center each day at the same time that the main events are being bowled in the Plaza.
And there is something for everyone: Open Age, Age 60 & Over, Ladies Only, Military Only, No Tap and Handicap & Scratch 5-Gamers.
In previous years, a portion of the entry fee included Sidepots. But because those optional events don't have large squads, instead of paying small Sidepots, we will use those funds to build the prizes in the prize list and add more prizes! Money well spent? We think so!
Not USBC certified for the first time due to lack of league bowling in 2020. Bowlers will not have to purchase a USBC card for this tournament but there are no honor scores available.
No Dress Code but we ask that you dress respectfully for the other contestants, spectators and sponsors. Shorts and hats are permissable.
Be sure to check out your bowling schedule at www.high-roller.com by clicking on Your Personal Confirmation Here
Average Rules -This is a reminder that because of lack of league bowling in 2020, we are using your highest average from 2019-20 or 2018-19. See all average rules in the brochure at www.high-roller.com on the Brochures page.
Oil Patterns for the Plaza and Bowling Center are posted on the page August Info Here on the website www.high-roller.com!
Welcome to Events Made Better Sports Memorabilia
Hundreds of items will be on display at the tournament for purchase and bidding! Visit their booth and pick up a raffle ticket to win a great prize! Click on this link to see some of the items: https://tinyurl.com/HighRollerBowling
Las Vegas opens up to 100% occupancy!
Mask mandate not in affect for those that have been vaccinated
South Point will still clean and disinfect between squads
June 23, 2021 – Greetings from Las Vegas! In our last email back in May, we made mention of the goal of Nevada to open up – and they did – on June 1st!
The COVID-19 restrictions that were lifted make it possible to schedule two teams per pair using all the lanes as in past pre-pandemic events! More than 1,100 teams are ready!
So that is what we are looking forward to this coming August.
We are happy to report that we will be allowed to have spectators and non-bowling guests as well!
Based on latest CDC recommendations.and recently changed Nevada protocols, South Point no longer has a mask mandate. Wearing a mask is now optional if you have been vaccinated.
So after a year off, we're ready for the return of the August Military Team Classic – and we can't wait!
We have a stand-by list for squads that are filled. If your team has a spot but has not completed applications, we might have to give your spot to the stand-by list.
When the 2020 August tournament was cancelled, many teams decided to leave their entry fees for 2021. For those teams that rolled their 2020 entry fees over to this year – make sure you send in new applications for each player as we don't keep the old ones. Your team won't be confirmed until we receive them.
As announced earlier we have decided that since we are not using current season averages we will not be USBC sanctioned or certified. Hundreds of players who did not bowl a league this year will not have to pay the USBC Associate Member fee.

As announced, confirmations are not mailed this year. Once your team is registered, view and print your confirmation and schedule from our website. Click on Your Personal Confirmation Here!
When you print your confirmation, also print the info page that comes with it. There is info on how to ship your bowling equipment there and back!
Oil Patterns for Plaza and Bowling Center are now posted on the page August Info Here on the website.
Although there is no official dress code, we request that all bowlers and spectators dress respectfully for the other bowlers, sponsors and visitors. Keeping in mind this is Las Vegas in August, shorts and hats are allowed!
And again, as announced, we are not using current year 2020-21 USBC averages since many states had cancelled or discontinued leagues. We use your highest average from 2019-20 or 2018-19. We accept averages from up to 3 years prior, with a 10-pin penalty for each year, for those that do not have an average from 2019-20 or 2018-19. Please see the average rules in the brochure for more details.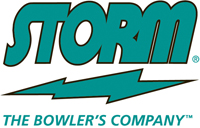 2022 January Military Brochure is announced!
We are happy to announce the 2022 Military Bowling Championships and hope you will join us at the fabulous South Point Hotel, Casino, Spa & Bowling here in Las Vegas next January! It's time to put your teams together!