Put your teams together and come join us October 8 – 13, 2023 for Columbus Day Week!
Entries now being accepted! Click on the logo above for the new brochure and application! Mail the application with a check or enter online here with a credit card – it's easy, fast & secure!
The same popular format used in the April Senior Team Classic makes its comeback in October where it started back in 2018.
 So now there are 2 great Senor handicap events for men & women aged 50 and over. Start forming your 4-person teams and bowl Team, Doubles & Singles events all for one $200 entry fee.
And there is a $25 discount for anyone who served in our Armed Forces!
Welcome Ron Mohr, Tournament Director, Columbus Day Senior Team Classic!
The High Roller is excited to welcome PBA and USBC Hall of Famer Ron Mohr to our tournament staff. 
Ron brings his experience in the amateur and professional bowling ranks as well as his organizational skills learned as an Air Traffic Controller and more recently with the South Point Senior Shoot-Out, owned by Ron and wife Lita who is also a member of our staff. 
He has worked with High Roller for several years, and now begins his tenure as Tournament Director of the Columbus Day Seniors Team Classic.
Ron can be reached at ronmohr@high-roller.com and 800-257-6179.
Welcome Global 900 as a new Presenting Sponsor!
Gold Coast Hotel, Casino and Bowling Center welcomes back our senior teams again in October!
Add to your calendar!
2024 April Senior Team Classic
Gold Coast Hotel, Casino & Bowling Center
Las Vegas
April 2 – 12, 2024
Just weeks away!
A record crowd is ready as Gold Coast welcomes 420 teams already registered for Team, Doubles & Singles competition March 30 – April 7!
The increase in teams from 284 last year, will make this purse the largest and deepest ever!
Since we added more squads this year, there are still openings in several so it's not too late to put your 4-person team together. View the brochure here, check out the squads and call to reserve a team spot.
ALERT – Because of the addition of Squad G, there are limited lanes for Sweepers and No Tap on Tuesday, Wednesday & Thursday, April 4, 5 & 6. There will be a maximum of 10 to a pair. We suggest prepaying if interested in bowling those optional events! Bowlers in Squad G are eligible to bowl the Sweepers but not the No Tap.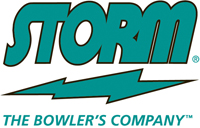 Gold Coast welcomes back the High Roller Seniors
March 30 to April 7!
Book by February 23 for discounted hotel rates.
Call 888-402-6278 and mention code HRSD23C.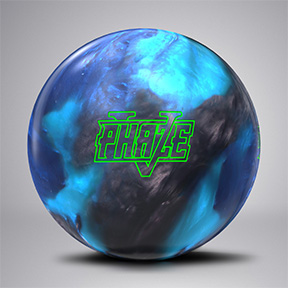 Storm is happy to provide this great ball at a discount for entrants, but after experiencing the same economic battles as most other companies, needs to raise the price to $125. Design, material and shipping costs have affected bowling ball manufacturing world wide.
It's Back!
We've had many requests to bring back this popular October event! We cancelled it during the "Covid" years but happy to announce its return to Gold Coast Hotel, Casino & Bowling Center in Las Vegas, October 8 – 13, 2023.
It's the same popular format as the April Senior Team Classic, same entry fee and same excitement of handicap Team, Doubles & Singles competition. And of course, a few Sweepers as well!

Watch for the new brochure coming soon!
Click on the logo above for the new brochure, schedule and application! Then email us to make squad reservations!
Happy Holidays to all!
We are very excited to send you the new 2023 August brochure! We hope you will join us again this year!
You will see that we added 3 more days. Last year's event was the largest ever with 1,249 teams and this year we are shooting for 1,380 teams! But don't miss your opportunity to grab a team spot – or several spots!
Email info@high-roller.com ASAP with your choices. Include some alternate choices as many squads will be filled quickly. When we can confirm your squad choice we will reply to your email.
IMPORTANT TO KNOW – Squad Organizers provide approx.75% of the total number of teams each year so many squads fill immediately. When you email your choices, please have alternates.
As always, first-come-first-served!
Because we are anticipating a stand-by list for filled squads, all reservations will need to have their team applications and entry fees submitted by February 28.At that point we will be able to accommodate teams that are waiting for a spot.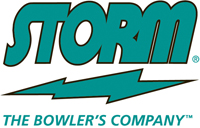 Welcome back Storm, the Presenting Sponsor and our host
South Point Hotel, Casino & Spa!
Just 2 months away!
The record-breaking 66th annual Military Bowling Championships is coming up fast! 330 teams are registered and ready to visit the South Point Plaza and Bowling Center.
There are still discounted hotel rooms available until December 27 unless the block fills prior. Call South Point at 866-791-7626 and mention Military Bowling Championships!
Team Captains – if you haven't completed your registration yet, please do that so we can complete our scheduling.
Although there is no dress code, we ask that all participants dress respectively for the other contestants, guests, sponsors and spectators.
We look forward to seeing everyone soon!
Optional 900 Global
6-Gamer
Sat. 14 & 21
www.hammerpins.net/Shootout
for more info and to register
Roto Grip is offering 2 great balls at a discount for contestants only – Gem and Idol Cosmos!
(One of each)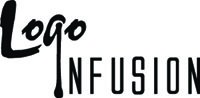 Visit their booths!
Coming Events in 2023!
2023 is shaping up to be the largest year in High Roller's 40 year history of tournaments in Las Vegas! In 2022, as we celebrated our 40th, we registered the largest field ever – 5,032 contestants in the August Military Team Classic!

Both the 2022 Military Bowling Championships and the April Senior Team Classic also produced the largest of their fields. Early entry counts for both show that 2023 will increase again!
Click on the logos for more info, brochures and to enter online!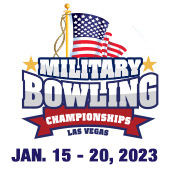 330 Teams Ready for the 66th Annual MBC!
Our host South Point is ready once again for the Military Bowling Championships and our Presenting Sponsor Roto Grip has 2 great balls that will be on sale for contestants of this incredible event!
Take advantage of discounted hotel room rates by contacting South Point at 866-791-7626 or online www.southpointcasino.com and mention code Military Bowling.
NEW SQUAD "G" ADDED!
This new squad was added to accommodate teams that have been on the Stand By list, but if your team wants to move to Squad G let us know.
Squad G bowls at 5pm on Tuesday, Wednesday and Thursday, April 4, 5 & 6.
Since we have made room for approximately 30 more teams, there will be limited lanes for the Sweepers and No Taps on those nights.
$5000 in Added Prizes Just Mailed!
Based on an increase in sponsorship and vendor fees, we were happy to create 100 Added Prizes! Those prizes were distributed to Team, Doubles, Singles & All Events categories to extend the original handicap prize lists.
View the prizes by clicking here.

2023 August Military Team Classic brochure coming soon!
South Point hosts again August 2 – 22
2023 April Seniors Team Classic – at Gold Coast!
Click here for the new brochure and schedule!
Team reservations are now being accepted for the 2023 April Senior Team Classic for men & women aged 50 & over! We still call it "April" although we needed to add squads in March to accommodate more teams.
Last year we had 294 teams and this year we are anticipating 350 – 375 teams.
That means squads will fill quickly as usual. Email us to reserve your spot. Teams with reservations have until January 31 to complete their registration with all 4 applications and entry fees. At that time, if your squad is filled, we will take teams from the Stand By list.
Enter online at the Enter Tournaments page with a credit card – it's quick, easy and secure! Or, mail in the application page of the brochure with a check to: High Roller, PO Box 33009, Las Vegas, NV 89133. Please remember, we need an application for each teammate.
We look forward to seeing you! Thanks for your support over the years helping to make this event grow!
For discounted room rates call 888-402-6278
and use ID HRSD23C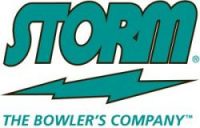 Welcome back our Presenting Sponsor!
Storm will offer a great ball at a discounted price for entrants.
The 2022 August Military Team Classic will pay out more than $1 MILLION DOLLARS! Squad 1 is just days away!
Because of a record number of teams registered, more than $1 Million Dollars will be paid out in thousands of prizes!

We appreciate your support as always and hope you get a large piece of this record-setting purse. Prizes include all Optional Programs, awards and Recruiting earnings.

There are always teams that need a bowler. If you are interested, submit an entry online on the Enter Tournament page.
Are your USBC averages posted on bowl.com? Some USBC local associations have not posted all of their winter league averages from this past season. Not a bad idea to check to see if your averages are all posted from this season, and if not, contact your local association.
To get your confirmation and schedule, click on Your Personal Confirmation Here. If you do not see your name, that most likely means that your team has not completed their registration yet. Contact us.
Although there is no dress code, contestants are reminded that their attire needs to be respectable towards, sponsors, guests and other contestants. It's Las Vegas in the summer so hats and shorts are allowed.

Discounted hotel rooms end on Monday, July 18.
Some nights are already filled, so don't wait to book! 866-791-7626
Mention code HIG0803 or August Military Bowling.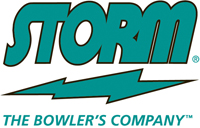 2 great balls at a discount for contestants only – limit one of each.
Record-Setting events coming up!
February 16, 2022 – Greetings from Las Vegas!
The upcoming April and August events will be the largest ever! With more than 300 teams, the Senior Team event tops the 180 teams we had in 2019. The August event, with 1,260 teams, will be the largest tournament ever staged by High Roller with over 5,000 entrants!
Mask Mandate eliminated – As of February 9, the State of Nevada cancelled the mask mandate. They also stated that is subject to be changed back if numbers go the wrong way so if anything does change we will let you know by email.
Please get your teams in! – If you have team reservations and haven't submitted your teams yet, you might lose them to the Stand By list. Both April & August have filled squads and long Stand By lists of paid teams.
Get your confirmations online! – In both tournaments, if your team is completed with all applications and entry fees, you can view and print your confirmations and schedules at www.high-roller.com by going to the page Your Personal Confirmation Here!
Dress code! – For both tournaments, dress is casual but respectable towards other contestants, spectators and sponsors, including shorts and hats.
Reminder! – For both tournaments, our hotel room block will most likely fill so make those reservations soon too!.
Want to bowl? – We always have some teams that need an additional player so if you don't have a team but want to bowl, let us know at info@high-roller.com.
All squads are totally filled and we added Squad 21 which is also filled. We still have a Stand By list with over 100 teams waiting for a spot.

We informed Squad Organizers back in December that in March they could lose their spots to the Stand By list for any filled squad so we urge you to get your teams submitted.

Along with the new Squad 21, we added a Handicap & Scratch 5-Gamer on Tuesday, August 23 at 9am & 4:30pm and also a No Tap at 1pm.

Teams on Stand By move up quicker if they have submitted their applications and entry fees.
Click here for the brochure, and reserve for your team now! Email info@high-roller.com or call 800-257-6179.
Welcome our Presenting Sponsor – Storm Bowling Products!
Contestants of the March/April Senior Team Classic can buy a Dark Code at a discount. Ball sales and drilling go on sale Tuesday, March 29. Limit one per person.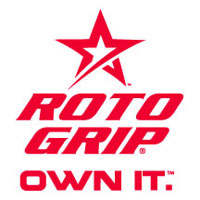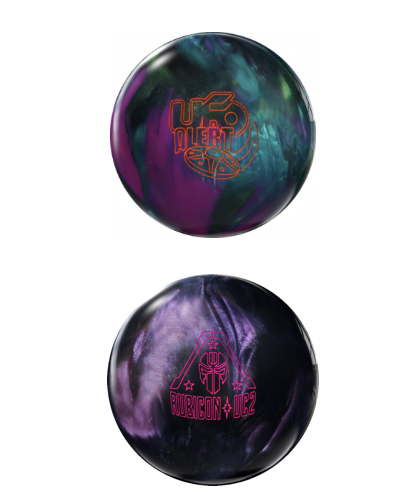 Welcome our Presenting Sponsor!
2 great balls at a military discount! Limit 1 of each and only for tournament entrants.

South Point Hotel & Casino is ready and looking forward to welcoming everyone!