SCROLL DOWN TO VIEW MORE IMPORTANT INFO
The 2022 August Military Team Classic will pay out more than $1 MILLION DOLLARS! Squad 1 is just days away!
Because of a record number of teams registered, more than $1 Million Dollars will be paid out in thousands of prizes!

We appreciate your support as always and hope you get a large piece of this record-setting purse. Prizes include all Optional Programs, awards and Recruiting earnings.

There are always teams that need a bowler. If you are interested, submit an entry online on the Enter Tournament page.
Are your USBC averages posted on bowl.com? Some USBC local associations have not posted all of their winter league averages from this past season. Not a bad idea to check to see if your averages are all posted from this season, and if not, contact your local association.
To get your confirmation and schedule, click on Your Personal Confirmation Here. If you do not see your name, that most likely means that your team has not completed their registration yet. Contact us.
Although there is no dress code, contestants are reminded that their attire needs to be respectable towards, sponsors, guests and other contestants. It's Las Vegas in the summer so hats and shorts are allowed.

Discounted hotel rooms end on Monday, July 18.
Some nights are already filled, so don't wait to book!  866-791-7626
Mention code HIG0803 or August Military Bowling.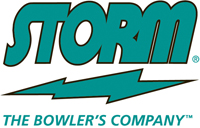 2 great balls at a discount for contestants only – limit one of each.
2022 August Military Team Classic – Info Sheet
The August Military Team Classic Info sheet can be downloaded by clicking here. Or, scroll down to view!
2022 August Military Team Classic – Oil Patterns
2022 August Military Team Classic Brochure is now available!
Click here to download the brochure!
Las Vegas opens up to 100% occupancy!
Mask mandate not in affect for those that have been vaccinated
South Point will still clean and disinfect between squads