SCROLL DOWN TO VIEW MORE IMPORTANT INFO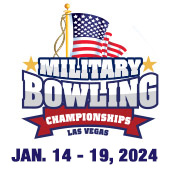 The 67th Military Bowling Championships!
One of the most prestigious bowling events!
Click on the above logo for the full brochure! View the squads and reserve yours right away! Or email us,
info@high-roller.com or wendymacpherson@high-roller.com (Please, no reservations by phone.)

Enter online with a credit card here or print the application page and mail with a check.

South Point welcomes back our Active Duty, Veterans & Retired Military bowlers!
The AD & Vets division bowls in the Plaza
Both Retired divisions bowl in the Bowling Center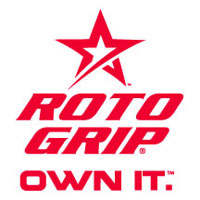 Welcome back to our Presenting Sponsor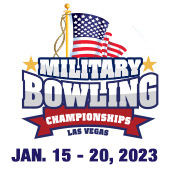 Just 2 months away!
The record-breaking 66th annual Military Bowling Championships is coming up fast! 330 teams are registered and ready to visit the South Point Plaza and Bowling Center.
There are still discounted hotel rooms available until December 27 unless the block fills prior. Call South Point at 866-791-7626 and mention Military Bowling Championships!
Team Captains – if you haven't completed your registration yet, please do that so we can complete our scheduling.
Although there is no dress code, we ask that all participants dress respectively for the other contestants, guests, sponsors and spectators.
We look forward to seeing everyone soon!
Optional 900 Global
6-Gamer
Sat. 14 & 21
www.hammerpins.net/Shootout
for more info and to register
Roto Grip is offering 2 great balls at a discount for contestants only – Gem and Idol Cosmos!
(One of each)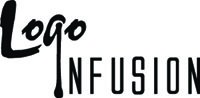 Visit their booths!
Military Bowling Championship Oil Patterns
330 Teams Ready for the 66th Annual MBC!
Our host South Point is ready once again for the Military Bowling Championships and our Presenting Sponsor Roto Grip has 2 great balls that will be on sale for contestants of this incredible event!
Take advantage of discounted hotel room rates by contacting South Point at 866-791-7626 or online www.southpointcasino.com and mention code Military Bowling.
2023 Military Bowling Championships – Info Sheet
The 2023 Military Bowling Championships Info sheet can be downloaded by clicking here. Or, scroll down to view!
Join us for the 66th Annual Military Bowling Championships!
January 15 – 20, 2023
The brochure for 2023's 66th Annual Military Bowling Championships is now available! Click here!
Now accepting squad reservations by email only!
Time to get your team together, choose a squad and email us to reserve it! Then we can reply to your email confirming your squad choice.
We will accept reservations by email at info@high-roller.com or wendymacpherson@high-roller.com.
In past years, squads have filled in less than several hours so don't wait long.

South Point welcomes back the MBC!
NEW THIS YEAR –
Entry fee increased to $185
The Retired & Senior Retired divisions will bowl their 3 events in the Plaza
The Active Duty & Vets division will bowl their 3 events in the Bowling Center
Added prizes for players age 70 & Over in the Active Duty & Vets Division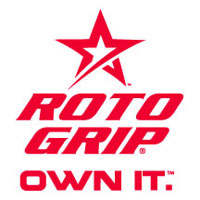 Roto Grip is proud to be back again as Presenting Sponsor!
Thanks for joining us!
Greetings from Las Vegas!
In these often changing and confusing days, we will do our best to keep everyone informed of the latest protocols for Las Vegas and South Point.
We will do that with emails so if you are not on our email list, let us know. You can also follow those protocols in our local Las Vegas news outlets.
As of today, they have announced that positive COVID cases have gone down as well as hospitalizations. But keep informed and be prepared for any changes.
Given those circumstances, here's our advice if you are interested in coming.
You should be flexible in your travel plans. Book your airfare directly with an airline that has a refund policy and avoid 3rd party companies that are cheaper but don't offer refunds.

Make sure your hotel offers refunds within 48 hours of your trip. Again, 3rd party companies don't always offer refunds. South Point is offering discounted rooms Saturday through Saturday if booked by January 3rd.

High Roller will refund your entry fee upon request with 24 hours notice of your bowling time if you change your mind about attending.
If you have entered and decided not to attend, please let us know ASAP at: 800-257-6179 or email us at info@high-roller.com.
Announcing the 65th Annual 2022 January Military Bowling Championships. Welcome Back!
We are happy to announce the 2022 Military Bowling Championships, and hope you will join us at the fabulous South Point Hotel, Casino, Spa & Bowling here in Las Vegas next January! It's time to put your teams together!
We urge you to make a reservation before mailing in your teams.

As always, squads will be reserved first-come first-served. Reservations will be accepted starting on Monday, June 7 and we anticipate squads filling quickly.

To make a reservation it will be quicker to email info@high-roller.com as we expect all 3 phone lines to be busy all day.
Las Vegas should be back to "normal"!
Our sincere sympathies and condolences go to those families who were significantly impacted by the worldwide pandemic that caused us to cancel the 2021 event. Whether any suffering was health or financially related, we hope that everyone can get back on the right path!
Some changes have been made, mostly due to what we have heard from you! As always, changes don't benefit everyone but we tried to make the right ones.
The Active Duty & Vets Division is moved to the South Point Plaza. The 2 Retired divisions will now bowl in the Bowling Center, also at South Point, more lanes and less walking.
We received very mixed reactions to the next item but we decided to remain, as in the past 50 years, with 4-game events. And most are happy that there is now fresh oil for each squad and no more 8am squads!
We missed seeing everyone this past January and we look forward to 2022!